Who We Are
Neil Goldstein – Principal
Neil Goldstein is the founder of Elementary Business Inc. a specialized consulting firm for distressed businesses and entities in transition. Mr. Goldstein works closely with owners to structure improvements in both operations and finances. With many successes in his portfolio, Mr. Goldstein focuses on the needs of the owner to achieve results in profitability, sale of the company or finding a partner for growth.
Mr. Goldstein draws from over 40 years of experience with the last 20 in the restructuring field. His specialty is with distressed companies to restructure both finances and operations to return companies to profitability and, in other cases, avoid bankruptcy. As a hands-on consulting practitioner he has personally negotiated with foreign governments for incentive programs, worked with union management to improve productivity, and restructured warehouses for efficiency and other specialized operational assignments. He has extensively traveled on behalf of business owners whose in factories were located in Latin America, Mexico, Puerto Rico and the Caribbean.
Mr. Goldstein is a former partner of a leading financial services consulting firm working with troubled companies taking them from a distressed situation to profitability, successful liquidation or merger. Mr. Goldstein started his career in public accounting, and later moved into the private sector as Senior Auditor, Accountant, and on numerous occasions served the role of CFO and President of various companies, including a top 10 CPA firm, Thomas Cook Travel Worldwide, as well as various apparel companies with locations and production facilities in the USA, Canada, Latin America and Europe). In 1996 he founded Practical Solutions a business consulting firm specializing in turnaround management for companies under $50 million dollars.
Neil graduated from Pace University in 1973 with a BS in Accounting and Finance.
---
Dan Goldstein – Principal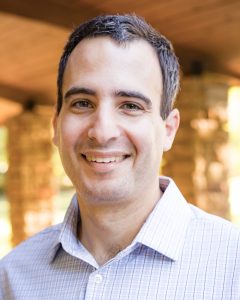 Dan Goldstein is a management consultant at Elementary Business. He's helped many businesses achieve success on a variety of jobs, ranging from small scope efficiency improvements to increasing immediate cash flow and long term strategy. He understands business and is able to break down companies into simple terms and follow their logical path to how they will make money in the future.
Dan is experienced management consultant and software developer. His career started with fifteen years of writing software in a variety of small businesses and industries. By the end of his software career, he was managing development and operational teams of over 10 people. He received an MBA in 2008 and started a shift out of software into business management consulting.
Dan graduated with an MBA from George Mason University in 2008 and a BS in Computer Science from the University of Maryland at College Park.